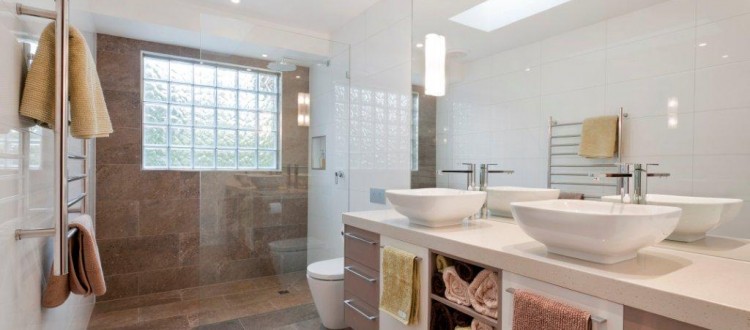 How much does bathroom renovation cost?
How much does a bathroom renovation cost?
The cost of your bathroom renovation in Melbourne can vary dramatically. Depending on the size of your bathroom and what you include in your renovation, the cost can be anywhere from $10,000 – $50,000 (the sky can really be the limit).
As each bathroom is unique it's hard to answer the question with a straight forward answer. Not one person wants the same bath, matched with the same tiles or the same vanity units. When we estimate a cost for you, we take into account every aspect it takes to give you the brand new bathroom you've always wanted.
There are a lot of things to consider before we start creating your dream bathroom for you. There a wide range of personalised options for your bathroom. These are things you can discuss with us once you start planning the specifics for your bathroom. Here are the basics:
Time
Cupboard installation
Plumbing
Counter installation
Electricity
Tiles
Fixtures
Floor
Too much to take in?
Take a deep breath and don't worry about the list above. BLK Design are here to do the hard part for you. The only thing you have to do is choose what you want your custom made bathroom to look like. We'll even help with a few suggestions, if you'd like.
Do you have an exact vision?
BLK Design will do all that they can to accommodate your needs. From the type of floor you want to the handles on your cupboards, we'll make sure you're 100% happy.
Not sure what you want?
Even if you don't have any idea about what you want your bathroom to look like, that's OK. We'll consult with you and make sure what bathroom you get becomes the perfect bathroom you never knew you wanted.
We're not happy if you're not happy, so sit back and relax.
Prices
Now that you know a bit more about renovating your bathroom, we'd like to estimate a more accurate cost for you. We're positive we can give you an excellent quote, so please contact us today for your bathroom renovation cost in Melbourne.